How To Order
Secure the best seats in the house today by following one of these simple steps.
By Phone
Call 314-499-7676 to speak with a Stifel Theatre subscription specialist.
Online
Click here to order subscription tickets.
Pricing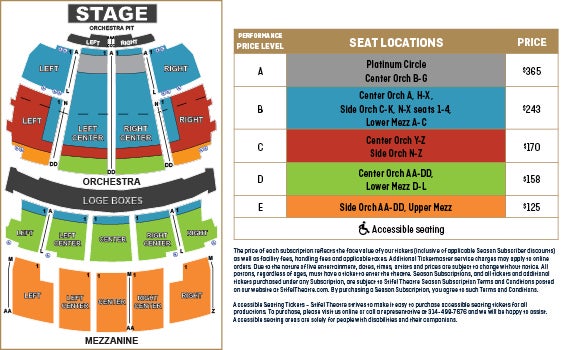 Accessible Seating Tickets
Stifel Theatre strives to make it easy to purchase accessible seating tickets for all productions. To purchase, please visit us online or call a representative at 314-499-7676 and we will be happy to assist. Accessible seating areas are solely for people with disabilities and their companions.