Accessibility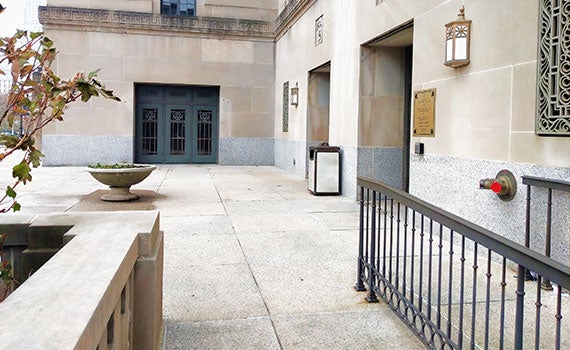 For each event at Stifel Theatre guests with the need for mobility assistance may be dropped off at the corner of 15th Street and Market Street. The front entrance of Stifel Theatre has been fitted with an accessible door for easy ingress and egress.
If you require the need for a wheelchair while visiting Stifel Theatre, please inform a staff member, and we will provide you with a wheelchair escort. If you have any questions, please contact the Stifel Theatre at 314-499-7600.
Sensory Processing Needs
The St. Louis Blues and Enterprise Center have partnered with KultureCity to improve our ability to assist and accommodate guests with sensory needs. Our objective is to provide an inclusive and seamless experience for all guests for all events including those with sensory needs. We strive to raise awareness of the needs and challenges faced by individuals with sensory processing disorders by supplying our Team Members with continuous training and by offering the resources and accommodations below to our guests.
Sensory Bags
Sensory bags containing special KCVIP badges, fidget tools, noise canceling headphones and other resources are available for checkout (at no cost by leaving an ID) at our Guest Services Booth.
Weighted Lap Pads
Weighted lap pads are also available upon request (at no cost by leaving an ID) at our Guest Services Booth located.
Social Story and KultureCity All-Inclusive App
Download the KultureCity All-Inclusive App HERE to get your social story to help you further with your visit to Enterprise Center:
Audio Description Services
Enterprise Center partners with MindsEye to provide audio description for select shows and events for our guests who are visually impaired. Due to limited availability, this service is only available by reserving a spot in advance. For more information about participating events and to reserve a spot, please visit mindseyeradio.org or call 618-394-6444.